What is CF card?
CF card it short for Compact Flash Card. It is mostly used in portable electronic devices, like PDAs, digital cameras and mobile phones.Compact Flash Card is a popular card choice for users with personal digital assistants (PDAs) and digital cameras. A high-end version, Ultra CompactFlash, is optimized for more demanding photography, such as a quickly shot succession of high-resolution pictures, or pictures of a moving subject, such as a bicycle race.
Reasons of CF Card Data Loss:
Unexpected accidents may come to you while you are using your portable electronic devices with CF card and it may lead to losing the file in your CF card. Such as , delete files or format your CF card by mistake, your CF card is corrupted and some other reasons. So what you should do when you lost the files stored in your CF card?
In fact , if the files in your CF card is lost, they are not disappeared permanently. They are still in your CF card but you can not see them. The only way to recover these files is to use CF card recovery software. 321Soft USB Flash Recovery for Mac is the best data recovery software designed to recover lost files from USB flash drives and memory card. So it also have the great function to recover files from CF card. No matter what kind of reasons causes the data loss, you can always use 321Soft USB Flash Recovery for Mac to find your data back from CF card.
Awards: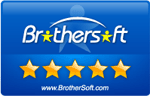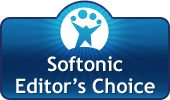 The following part is the simple steps of recovering lost files from CF Card on Mac with 321Soft USB Recovery for Mac.
Step 1
Download 321Soft USB Recovery for Mac and install it. When you launch the program, the wizard interface will come to you. The first thing you need to do is selecting the types of files you want to recover and select the device of you manufacturer. Then Click next to enter the next step.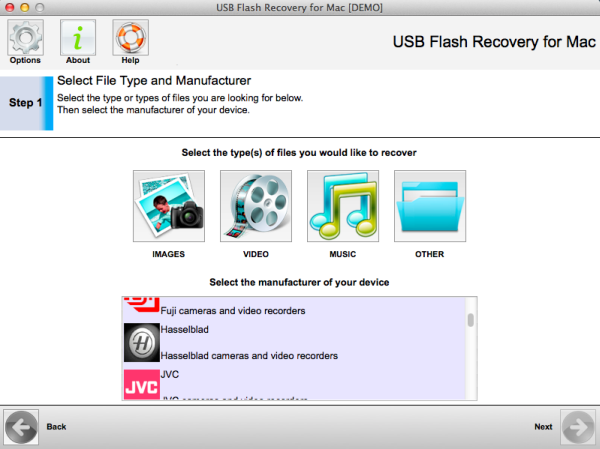 Step 2
Here you need to select the CF card in the "Available disks and volumes". ( the precondition is that you have select your CF card via card reader or USB). Then just click next to continue. In the new interface you can check all the options you have chosen. In the lower right corner, you will find the "change" icon. You can click it to choose a folder as the destination to save recovered files.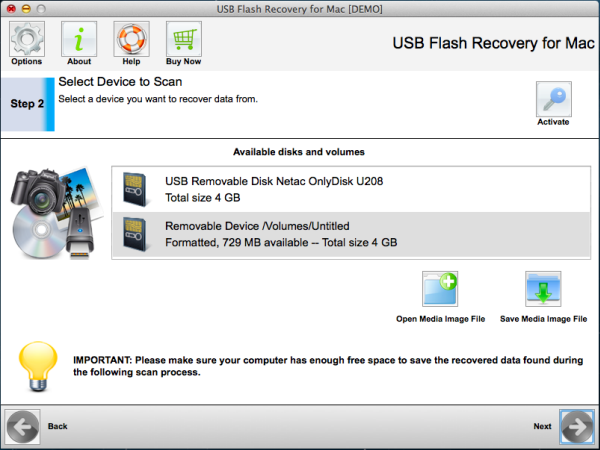 Step 3
Once all options are set correctly, click "next" and then the program will scan your CF card automatically. The scanned files will be displayed one by one You can also click on a file to open a menu and view its properties. Once you see the files you need ,you can stop the scan and go to the next interface.


Step 4
Save your selected files, they are automatically stored in the folder you set before. Now you can go to the folder and you will find that you lost CF Card files are back.
Discover why 321soft Flash Memory is easy photo recovery software.
What are you still waiting for? Just try 321Soft USB Recovery for Mac to save your lost files in CF Card!