Powerful Tools to Do More with Your Photos
The easy-to-use photo processing software to help you make all your photos look amazing.

Batch photo conversion

Apply filters and effects

Batch resize images

Add watermarks

Adjust your photos
FotoGo Overview:
The fully featured photo processing software suitable for both amateur and professional photographers. It supports direct import of any number of photos from the camera, scanner and hard disk. Easily optimizes your photo quality by removing red-eye, correcting digital noise, bad exposure, blurred image, darkness etc. It has also cool features like adding various effects to your photos, protect photos by adding text or logo watermark. You can resize and rename photos in batches. The best thing about this software is that all of these features mentioned above can be used simultaneously in batches just in one-step. The software interface is user-friendly and pretty easy to use.
If the bulk amount of photos needs conversion, size adjustment, the addition of watermark or rename, then FotoGo is just the perfect tool. No matter how many images you import, just select your desired output format, photo size, and watermark. All you need is just a few clicks. The lightning speed of conversion will surely stun you.
In comparison to the other expensive photo processing software in the market, FotoGo is much better. You don't need to have professional photo editing skills and it doesn't have complex settings.
Everything You Want from Photo Processing Software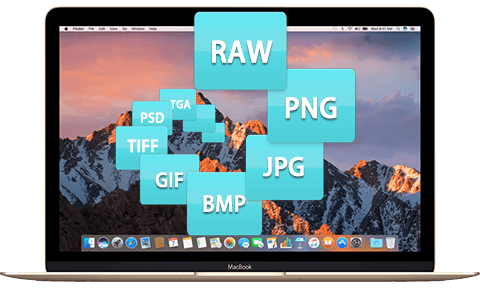 The fastest & easiest way to convert between various image formats:
FotoGo supports image conversion of more than 100 different formats including the popular image formats (such as: PNG, JPG, GIF, TIFF, PSD, EPS, PDF, TGA, BMP), RAW image formats from almost all DSLR digital cameras as well as some unusual image formats. Easily converts RAW image files from your digital camera to various popular formats like JPEG, TIFF, TGA, BMP, and GIF etc.
Import Photos from Various Devices:
Support import photos from different devices such as your digital camera, scanner, USB, Smartphone and other portable devices. you can also open the folder where you store your photos and simply drag and drop the ones you intend to process. Supports import/export of more than 100 type of known image formats.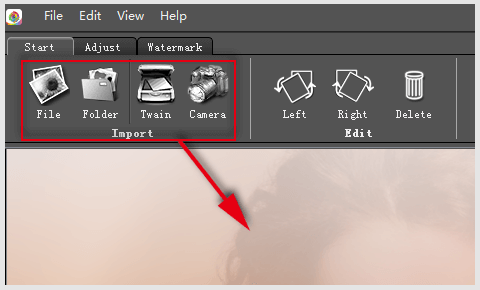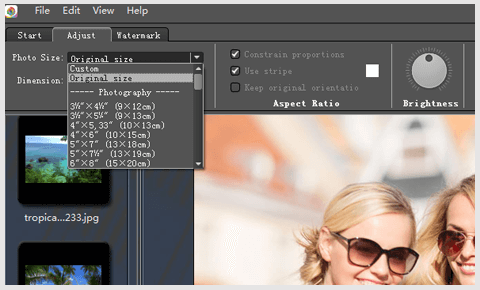 Resize ALL your photos at once:
Batch resize thousand of images/photos to the most popular printing formats including standard Facebook and web formats. You can choose one of preset sizes or you can set any custom image size you want. Besides, you may also change width and height of images individually.
Resize photos to make them more suitable for websites, blogs, social networks, emails or for your business printing without losing the quality of the images.
Adjust all your photos easily and quickly:
You can touch-up and optimize your images by adjusting sharpness, exposure, contrast, temperature and change brightness very quickly. Images can be either warmer or cooler by changing color temperature.
Bring your photography to a new level, enhance all your photos easily and quickly!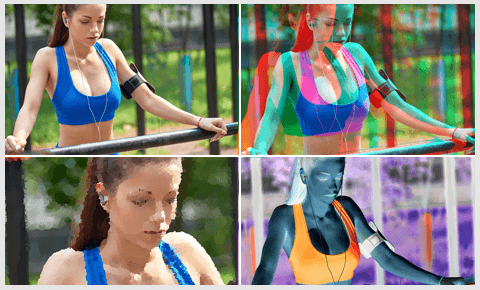 Seamlessly enhance your photo with filters and creative effects:
Give your photos an unmistakable identity by adding stunning special effects.
Apply cool and creative effects including Oil Paint, Sepia, Black & White, Negative, 3D and Charcoal to your digital photos at one go. Apply them to an entire batch of photos! Moreover, you can choose various textures to visually enhance your photo quality.
Makes your photos look sharper and clearer:
FotoGo provides with several tools to tweak or correct your photo collection. Fix any photo from common problems, like digital noise, blurry photos, bad exposure, red-eye, and etc. Remove digital noise that may result from poor ISO settings and get clearer images in just a few seconds.
Its amazing features work like a charm and give you spotless photos in no time.
Sepia Color Tone or Black & White:
Convert your photos to Sepia or Black & White at the click of a button.
Using Sepia Color Tone, you may make your photos look like old photos. You may also bring the classic look into your photos by using black and white effect.
Protect your photos by adding text and image watermarks:
When you need to protect copyright or if you need to add an annotation to your photos, then Watermark feature is really useful. You can add any text, copyright notice or logo watermark in any position of the photo. This is how you can protect your photos. You can also choose the font, style, add shadows and color for your watermarks.
Stamp your authority over your photos. This is the best effective way to protect photo copyright from unauthorized using.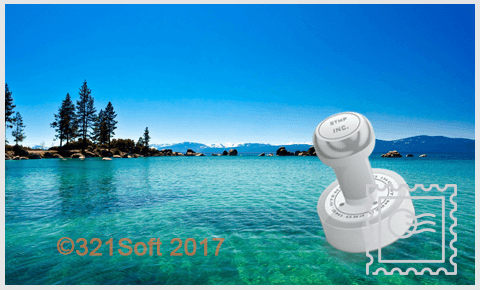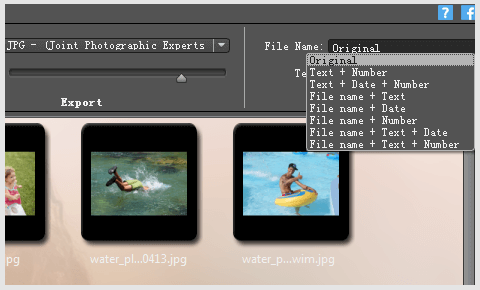 Rename thousands of image files in batch mode:
Renaming images in bulk is just as simple with FotoGo. While renaming you can use the original file name, numbers, any text, date and any kind of symbol.
if your original image files are poorly named, you can use FotoGo to give them meaningful names for easy sorting your photo library.
Real-time preview images of all types:
Through every step of the process you can preview the changes made before saving the images. All changes in brightness and contrast of photo will be displayed in the preview window. This gives you instant feedback as well as saves plenty of your time.
Intuitive User Interface, lightning-fast image processing speed. The built-in converter can convert more than 1000 images at a time.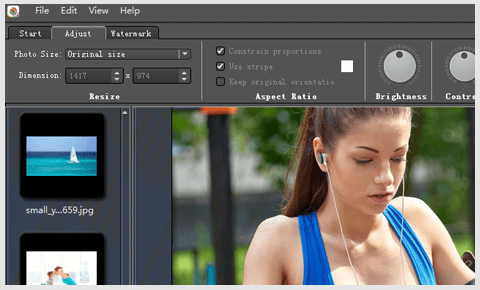 Import and Export Image Formats
FotoGo supports a variety of different image formats. It allows you to use and exchange virtually any photo or picture with a friend or partner, regardless of the file created on the computer platform.
Import Formats
3FR, ART, ARW, BAY, BIGTIFF, BMP, CALS, CAP, CIN, CR2, CRW, CUR, CUT, DCM, DC2, DCR, DCRAW, DCX, DNG, DPX, EPDF, EPI, EPS, EPSF, EPSI, ERF, FAX, FFF, FITS, GIF, GIF87, HRZ, ICB, ICO, ICON, IIQ, IMAGE, J2C, JNG, JP2, JPC, JPEG, JPG, K25, KDC, MAT, MDC, MEF, MIFF, MNG, MOS, MRW, NEF, NRW, ORF, OTB, P7, PAM, PBM, PCD, PCDS, PCT, PCX, PDB, PDF, PEF, PFA, PFB, PGM, PGX, PICON, PICT, PIX, PNG, PNG24, PNG32, PNG8, PNM, PPM, PS, PSD, PTIF, PTX, PXN, RAF, RAS, RAW, RLE, RW2, RWL, SGI, SR2, SRF, SRW, STI, SUN, SVG, TGA, TIF, TIFF, TIM, TOPOL, TTF, VDA, VICAR, VIFF, VST, WBMP, WMF, WPG ,XBM ,XCF ,XPM, XV
Export Formats
ART, BIGTIFF, BMP, BMP2, BMP3, CALS, CIN, DCX, DPX, EPDF, EPI, EPS, EPS2, EPSF, EPSI, EPT, EPT2, FAX, FITS, GIF, GIF87, ICB, ICON, J2C, JNG, JP2, JPC, JPEG, JPG, MAT, MIFF, MNG, OTB, P7, PAM, PBM, PCD, PCDS, PCT, PCX, PDB, PDF, PGM, PICON, PICT, PNG, PNG24, PNG32, PNG8, PNM, PPM, PS, PS2, PSD, PTIF, RAS, SGI, SRW, SUN, SVG, TGA, TIF, TIFF, VDA, VICAR, VIFF, VST, WBMP, XBM ,XPM, XV.
The World's No. 1 Photo Converter
Download It for free now & see for yourself what makes it better than the other photo processing in the market.