WMV is video clip structure for Windows-based computer systems. They are suitable with many Window-based programs and computer devices. But WMV also has some disadvantages, for example-WMV can not be uploaded to many videos sites since it may take long time. Meanwhile if you sometimes use a Mac , WMV may be not compatible with many Mac-based media players. So when you meet these similar situations, you may need find a proper video format to replace WMV. MOV should be the best way to solve this kind of problem.
MOV format is supported by most mobile devices like the usual mobile phones or notepads. Many of these hand held devices record videos in the MOV format only. Since the inherent video player of handheld devices do not support WMV formats, it becomes absolutely necessary that one's favourite videos are convertible to MOV formats and this is why software that convert WMV to MOV are necessary.
Awards: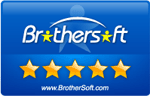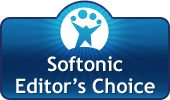 Today we'll take a look at 321Soft Video Converter for Mac, a simple video converter for you to accomplish its clip transformation procedure, no matter you need to convert WMV to MOV or from MOV movie clips to WMV media structure. In additional, this movie converter allows you to modify and personalize your video clips when needed.

Now I will teach you how to convert WMV to MOV on Mac with 321Soft Mac Video Converter.

The first thing you need to do is to download install 321Soft Mac Video Converter on you Mac computer
Step 1: Load .WMV Movies to the Software

Click "Add File" key to open the computer file web browser display and surf to the location of the WMV information you would like to converter. Then you can choose several videos to the software for batch converting.


Step 2: Select MOV as the outcome format

All you need to do next is go to the "Profile" drop-down box and pick MOV as outcome structure, and it instantly improve the most configurations for you. For those innovative customers who want to fine-tune it clip further before transforming wmv to mov computer file, just simply select the "Settings" control buttons to get into Information Settings panel where number of settings options well marked.
Then simply click "Browse" next to "Destination" to select where the system will save the transformed computer file.




In addition, if you want to play the focus on information on your iPad, iPhone, iPod, cell phone, or some other gadgets, you can get some ready presets provided to make simpler your career.
Step 3: Convert WMV to MOV on Mac

In the lower right area of the display, you'll see a big green"Convert" key.

After all the configurations, now, simply click the key to begin transformation procedure. You should now see a development bar operating as the computer file transformation starts, along with the time signal.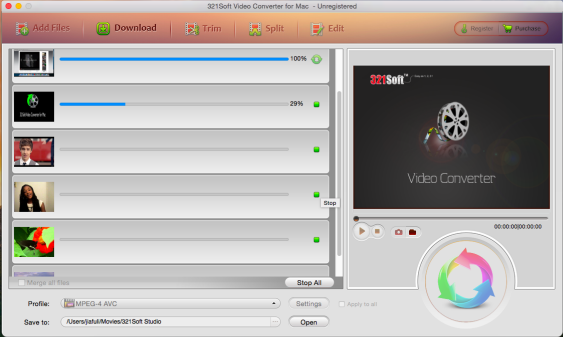 That's pretty much it! You've just transformed WMV to MOV computer file expansion by using 321Soft Video Converter for Mac. Certainly, it provides one of the simplest ways to turn a WMV/MOV movie, even if you are a starter who may be new to movie transformation. Click the button below to start video conversion easily!
Ready to get started?

This handy how-to shows you how to perform Convert WMV to MOV easily and quickly.