The next generation of Mac data recovery has arrived!
321Soft Data Recovery for Mac is an excellent and professional data recovery software, It only costs you 5 simple steps when you want to recover deleted, formatted, lost and inaccessible files, photos, videos and audio files from hard drive, memory card, USB, SSD, CD/DVD disc and other storage devices.
Whether files has been deleted, lost, drive formatted, partition errors, file system corrupted or other reasons. 321Soft makes it simple to recover data with a step-by-step wizard!
Moreover, It supports advanced RAW Recovery, RAID Recovery and Reconstructor. 321Soft Mac Data Recovery is the best choice for getting your data back quickly and affordably.
| | | | | |
| --- | --- | --- | --- | --- |
| | | | | |
| Select Recovery Mode | | Scan Your Computer/Device | | Preview, Recovery and Save Files |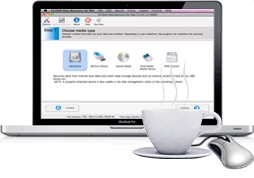 Simple and Easy
Recover files and photos from almost all situations in an easy 5 step process:
1) Choose a media that best fits your data loss problem.
2) Select a volume you want to recover data from.
3) Select a recovery mode.
4) Check your selected options and start the scan.
5) Select and save the files.
Hard Drive Recovery
An incredibly powerful hard drive data recovery utility to recover Mac data from accidentally deleted, lost, hard drive crashed, logical corrupted and formatted hard drive. Recover files even when your computer cannot boot up and cannot enter Mac or Windows. It also recovers formatted, lost partition, or damaged hard drive partition right on your Mac.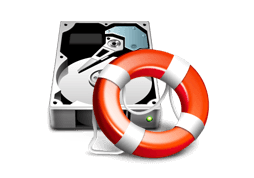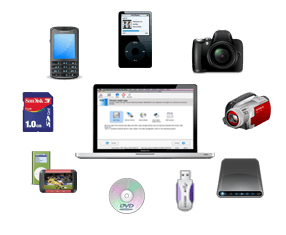 Recover from any media devices:
321Soft Mac data recovery is able to recover files not only on your Mac hard drives but also on USB Flash drives, digital camera, memory cards, compact flash card, external hard drives, CD/DVD, iPod, MP3/MP4 Player, Mobile and other portable devices, whether files were deleted, the media device was damaged, or formatted. Mac data recovery software is able to help you recover them in most cases.


Recover everything:
Recovers all your lost, deleted, inaccessible data or formatted data such as important documents, application, photos, pictures, RAW images, office files, PDF, emails, HTML files, musics, HD video and more.
321Soft Mac data recovery supports more file formats than any other data recovery applications.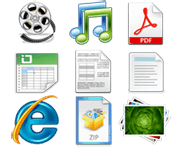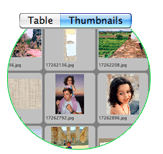 Thumbnails Preview Available
Thumbnails Preview option provides complete assessment of recovery results that can be obtained with trial version. Versatile preview lets you enjoy Mac data recovery in advance..


Wipe Data
It will also offer data wipe features in addition to Macintosh data recovery. Wipes sensitive files or folders from the hard drive or other storage media to make it impossible to retrieve.

Note: This option is to be used with extreme caution. Once data has been wiped by this option, there is no way to recover data at all.


Quick Scan
The Quick Scan recovery method help you scan and search deleted files and folders fast. with 321Soft Mac data recovery's quick scan mode, you can quickly and easily restore your files and save your time and resources.
Note: If you can not find lost files in quick scan mode, you may try a deep scan.


Deep Scan
Advanced deep searching and scanning algorithm that find all recoverable file on all kinds of file systems such as HFS+, HFS, EXT2/3, FAT, and NTFS.
Deep scan can recover all lost data from overall data loss situations that cannot be recovered even found by other recovery tools. Deep Scan should be used in more severe cases.

Note: This option is to be used with extreme caution. Once data has been wiped by this option, there is no way to recover data at all.


Clone Partition or Drive
Mac data recovery allows the users to clone an entire partition or drive, even in cases where the drive is failing or hard drive have bad sectors, which provides a backup that can be used to recover data. The function will help you improve recoverability.

Comprehensive RAID Support.
Supports RAID recovery, You can also use this software to reconstruct broken RAID systems for recovering data.
This is especially useful when the controller has stopped working, but the drives are still working. You simply attach the drives to a system and reconstruct the RAID and recovery the data!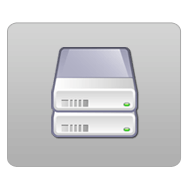 REVIEWS
Flawless Mac data recovery during our tests. fully compatible with Mac 10.9 Mavericks.

- Cnet Editor
321Soft's data recovery is the first Mac software you should reach for when you experience data loss. supports resurrect borked files and drives, has the most effective data recovery scanning engine.

- MacLife Editor.
Find out why we're ranked #1

Try Data Recovery for Mac today. You're fully covered by our software free trial version