Flash Memory Recovery is a windows product designed for professional and stable data recovery solution. It's able to recover data from USB drives, memory cards, all kinds of digital device that uses flash memory and some peripheral devices. Whatever reason you got files lost, or even your media drive got formatted, or even your USB drives or storages are damaged, 321Soft Flash Memory Recovery may help you get the data back instantly.
Compared with other products on the market, 321Soft Flash Memory Recovery has important advantages. It can recover not only photo and video files, but also office documents, spreadsheets, audio files, and other documents.
Throughout the recovery process, it uses a read-only mode to scan and find files in your drives or devices. During the scan, you can preview your photos once you find the files you want, Moreover, data will be saved to another location when the scan is completed. so keep your drive intact.
After continuous improvement and optimization, now you find that this software is perfect in every detail. Although many recovery software are available in today's market, 321Soft Flash Memory Recovery is the preferred one.
Great recovery program!
Recovered all my pictures from a corrupt card. Super easy to use.

- Kelvin
---
321Soft flash memory recovery Easy to use and simple UI
Outstanding Recovery, Reasonable Price

- Henry.
Restore photos, videos from USB flash & memory cards.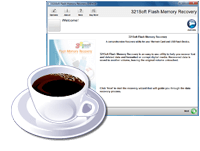 Easy to use wizard driven interface:
Recover files and photos from almost all situations in an easy 5 step process: The software interfaces are consists of several dialogs by step-by-step wizards mode to guide the user go over the whole work of data recovering, make the procedure of data recovery work simpler and easier. With only 5 steps, lost data would be recovered and saved.
Support for a wide range of media drivers:
321Soft Flash Memory Recovery can recover files from almost all kinds of storage devices, as long as your computer can recognize the storage devices. Such as USB drives, Memory Cards, SD cards, SmartMedia, CompactFlash, Micro Drives, XD cards, MMC, optical drives, flash media drives, and other external devices. And especially optimized for Flash Memory drives.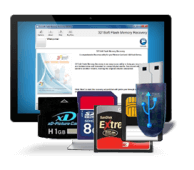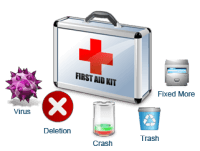 Recover data lost under any circumstances:
The lost data's situations of everybody are different, such as, accidentally deleted, files got inaccessible, careless formatted, files lost because of viruses or power outages, files deleted by other applications, or even the USB drive or memory card broken, while Flash Memory Recovery takes into account all of these cases.
Support for popular cameras & camcorders:
Flash Memory Recovery presets more than 20 manufacturers for your choices, such as Sony, Canon, Nikon, JVC, Pentax, Kodak, Minolta, Sigma, Olympus, Fuji, Epson, etc. This is very useful, if you formatted your camera, or deleted photos / videos from your DSLR camera. By choosing the correct equipment manufacturer, it can speed up the recovery work and save your time.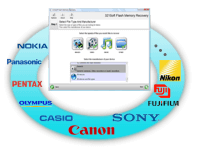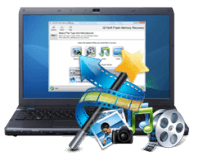 Support for all popular file types:
It can recover not only photo and video files, but also office documents, spreadsheets, PDF, Text, audio files, and other archives.
Supports RAW and HD Video Recovery:
As a professional recovery product, Flash Memory Recovery also supports recovering high-definition video, RAW image formats, and output files of all kinds of DSLR cameras like Canon, Nikon, Olympus, Sony, and etc.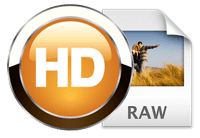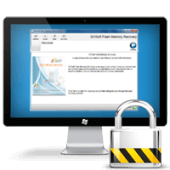 Secure data recovery for flash memory devices:
Using Flash Memory Recovery, it does not bring any risk. It's a completely reliable program. Don't worry that it may destroy your data, actually, it only-read from your memory cards or USB drives, It does not attempt to change or write any information to your USB flash, memory cards, or any other storage devices.
Create an image file of your memory devices
321Soft Flash Memory Recovery allow you to make a back up image file for your flash memory devices. This is an especially useful utility when your flash storage device got broken or inaccessible. You can create a backup image file for your device to bypass bad sectors, then recover data from the image file.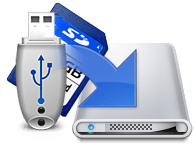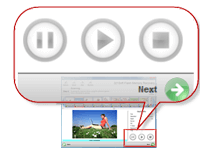 Flexible Options
During the scanning procedure, you may pause, resume or stop the operation anytime as you like. And you may click a thumbnail to preview. Once you see the photos you want, you can immediately stop the scan and go to the next step. This may save your time.
Preview files before recovery
The program has a built-in file previewer that allows you to preview both existing and deleted files. Most of the graphic file types can be previewed to estimate recovery chances.
Live preview even before disk scanning is complete: found items are added to the list in real-time, so you can control easily the recovery process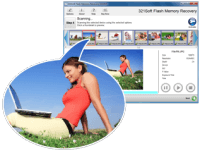 Backup the recovered data to CD/DVD.
Support for many languages
Once you fined the recovery work, the program would offer you a built-in tool which could be used to burn the recovered files to CD or DVD disc.
The software provides 23 languages of different countries and regions.
Find out why we're ranked #1

Try Flash Memory Recovery today. You're fully covered by our software free trial version