iEasyRecorder is a powerful yet easy-to-use Mac audio recording program which allows you to effortlessly record sounds and music from any sources including from system audio, any running applications, websites, VoIP conversation, microphone or an external device. It also can record from more than one application at the same time. The build it editor also allows you to edit audio without leaving its interface.
iEasyRecorder - audio recording software makes it easier than ever to record music on your Mac OS X. Whether you are looking at a YouTube music video or listening to a podcast, simply click on the record button to capture audio and save it into high-quality MP3, AAC or M4A audio files. A built-in audio editor allows you to easily edit the clips you want to too.
Cool sound recording program!
- iEasyRecorder is a stunning flexible recording software program that is the best one that exists.

- by: Samantha on July 19th, 2014.
---
The program works very well. Easy to use for you!
Excellent user friendly interface.

- by Vivian on July 19th, 2014.
Expert Reviews:

Very intuitive so you can start recording within seconds. - by: CNET staff on May 26th, 2014.
---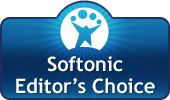 Records whatever is playing on your computer speakers regardless of where it is coming from ie., Real Player, Browser, iTunes, even Mac system audio. offers better options than other similar recording software. - by Softonic Editorial Team.
---

The sound are recorded with excellent quality, great for recording phone conversations. - By Tucows Editorial Team
Hare are key features of the iEasyRecorder for Mac:
Support recording from all sound sources including a microphone, the operating system, any external devices, or even online music sites.
Support VoIP Call recording, it can record sounds from voice chat programs like Skype, iChat, FaceTime, etc.
It seamlessly works on online radio sites, including Lastfm, GrooveShark iTunes, and Radio.
It can be easily integrated into your existing VoIP applications.
Want to listen to your favorite songs anytime and anywhere without internet connection? This program can legally record music from the internet and allows you to enjoy them anywhere.
Save your recording in more than a dozen popular audio formats, including: MP3, WAV, AAC, M4A, M4R, AC3, AU, FLAC, MATROSK and OGG.
Works with all popular audio and video media player.
Batch recording allows you to record sound from multiple applications or web pages at the same time. Saving you valuable time.
This program has built-in advanced recording scheduler allows you to set the start and end of your recording . This is useful when you are not in front of the computer when something you want to record comes on.
Easily start, pause or stop recording, making the recording process faster and easier.
It comes with an intuitive, easy-to-use interface that even a child can use this recording software.
Record without any loss of quality, allowing you to preserve exactly what you heard.
Edit audio files: you can trim excess audio clips or extract your favorite audio segments with the easy build in editor.
When the recording is finished, you can use the iEasyRecorder play the recorded audio files too.
Flexible recording parameter settings, letting you changing the sample rates, channel, sample rate, codec, etc.
Support for multi-channel recording on loopback device.
Multiple sound card support.
Easily manage the recorded files.
Works with Mac OS X 10.6 or later, including Mac OS X 10.10 Yosemite
Are ready to record audio?

Discover why iEasyRecorder is the ideal Mac audio recording software. Download your free trial today.